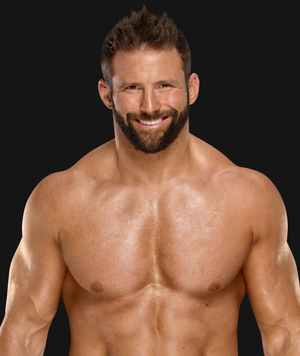 Zack Ryder:
Height: 6'2"
Weight: 224 lbs.
From: Long Island, N.Y.
Career Highlights: Intercontinental Champion (1x), WWE Tag Team Champion (1x), Hardcore Champion (2x), WWE Internet Champion (1x), Assistant to SmackDown GM 
​Bio: Some Superstars wait their entire careers for an opportunity to come along. Zack Ryder went out and created his own.
After circling around the bottom of the card for more than a year following a marquee stint alongside Edge, Ryder became disenfranchised with his place in the WWE picture. Knowing he had more to offer, he took a Flip cam and some ingenuity and created "Z! True Long Island Story." Debuting on YouTube in February 2011, the show quickly became a sensation, racking up viewer upon viewer each week. 
Turns out a little grassroots support goes a long way. "Z! True Long Island Story" meanwhile, evolved as part of the WWE.com YouTube channel, notching another year of its run before bowing out with a sizable legacy in its wake. (There's even a lost episode!) Ryder, too, continued to evolve, experimenting with different looks and skill sets, hooking up with Mojo Rawley as the dynamic Hype Bros down in NXT and snatching the Intercontinental Title in a thrilling Ladder Match at WrestleMania 32. 
Ryder remains the definition of a 21st century Superstar. He created his own opportunity and fanned the flames of popular opinion all on his own. And he's intent on regaining a spot atop the WWE ladder and nothing's going to knock him off track. You know it.